Transfers and Car Rentals
Hire Car
You can choose to either hire a car from the airport for your stay – or if you are looking to just hire a car for a day or two, this can easily be done within Port Douglas from the companies below which have offices locally.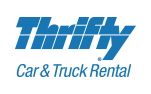 Arriving to Port Douglas
Our premises is located at 366 Port Douglas Rd, just to the right of the second round-a-bout as you head into town.
We are open from 9am to 5pm, 7 days a week. Check-in is available from 2pm. Our Property Managers will be available to welcome you and answer any questions you may have, prior to handing over your keys.
For after hours arrivals we can make alternative arrangements for key collection and will advise arrival instructions.